The CastleType Newsletter: October 2009
This has been a busy year for CastleType, with the release of several new typefaces, the exploration of social media and implementation of pages on Facebook and Twitter, the prototyping of several new typefaces, and the extension and updating of others. Although I've been working almost non-stop lately, I'm a bit embarrassed that I haven't found the time to publish a newsletter since January! Hopefully I can start sending news to you on a monthly, or at least quarterly, basis. In the meantime, if you'd like up-to-the-minute news, you can follow CastleType on Twitter. And, if you'd like a look behind the scenes, I invite you to check out my blog: A Type Designer's Journal, where I will share both my outer and inner process of type design. Ok, now for the news, starting with new releases: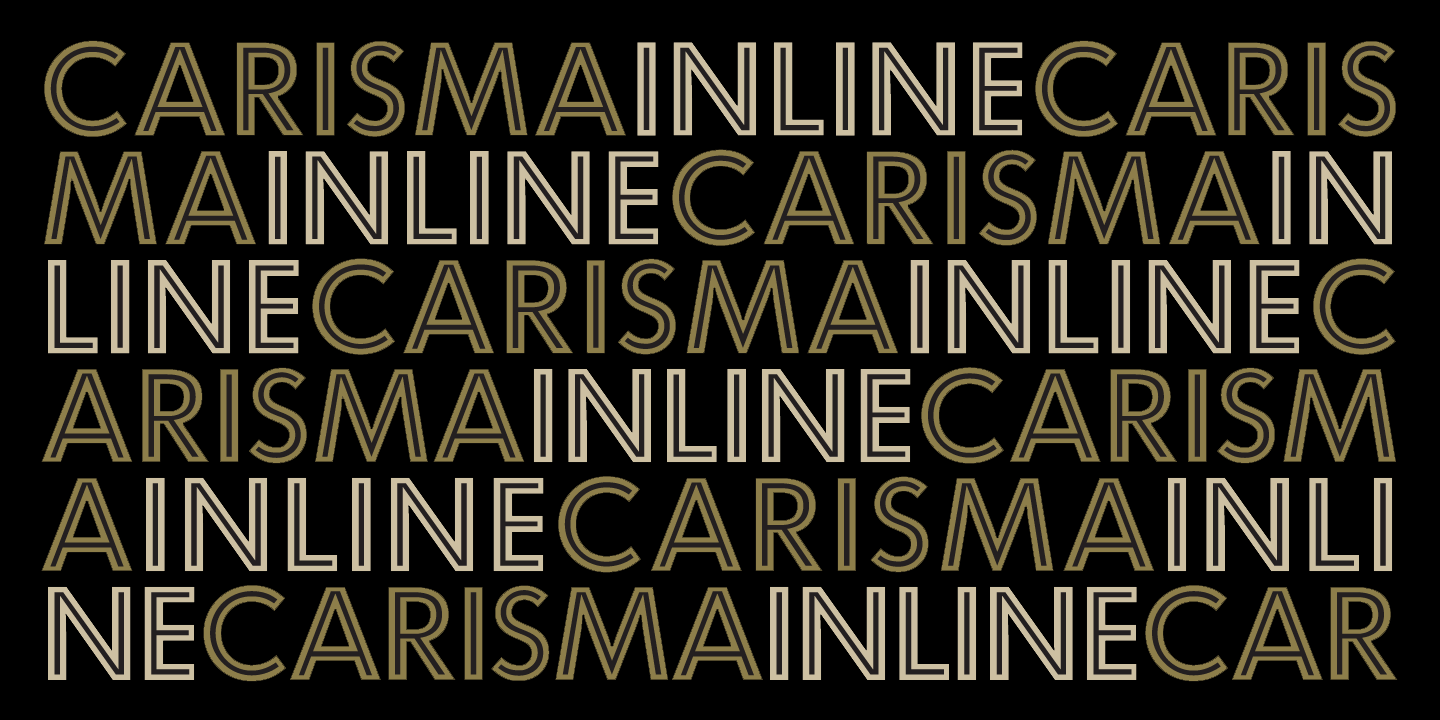 Carisma Inline
Carisma™ Light was released in December 2007 and quickly became a 'Starlet' on MyFonts.com. It was followed a few months later by four additional weights: Regular, Medium, DemiBold, and Bold. And now the Carisma family is rounded out with the addition of the decorative titling font, Carisma Inline. As mentioned in the August issue of HOW magazine (page 20), "If you're in need of a sophisticated sans serif font, look no further than type designer Jason Castle's Carisma." Others have described this design as "elegant and refined". Couldn't have said it better myself.



Minotaur
Minotaur™ is an original monoline design based on an Oscan votive inscription from the second century B.C.E. Just as the mythical Minotaur is half man and half bull, the font Minotaur is half modern and half ancient. Thanks to OpenType stylistic sets, you can easily switch from ancient letterforms to modern (with an OpenType-savvy application such as Adobe InDesign) for Latin, Greek, and Cyrillic alphabets. Minotaur supports most modern European languages that use the Latin alphabet, as well as modern Greek and most that use the Cyrillic alphabet. And yes, it also supports Oscan.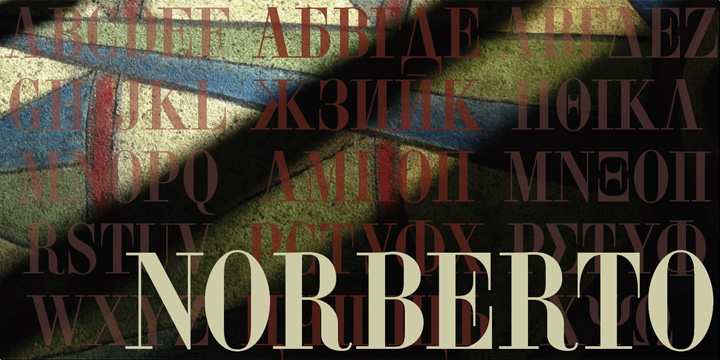 Norberto
Norberto™, a CastleType original, is based on a Russian design from the late 19th century that in turn appears to be based on Bodoni. Although quite elegant, Norberto is a much warmer design than most Bodonis, with many soft touches such as very gentle curves from the serif at the top of B, D, P, and R; a jaunty cap on the 'A' (and Cyrillic 'El', 'De', etc); charmingly quaint numerals; hairline accents, and other subtleties that make it a wonderful addition to the Modern typefaces. In addition to several useful OpenType features, Norberto also offers extensive language support, including modern Greek and most languages that use the Cyrillic alphabet.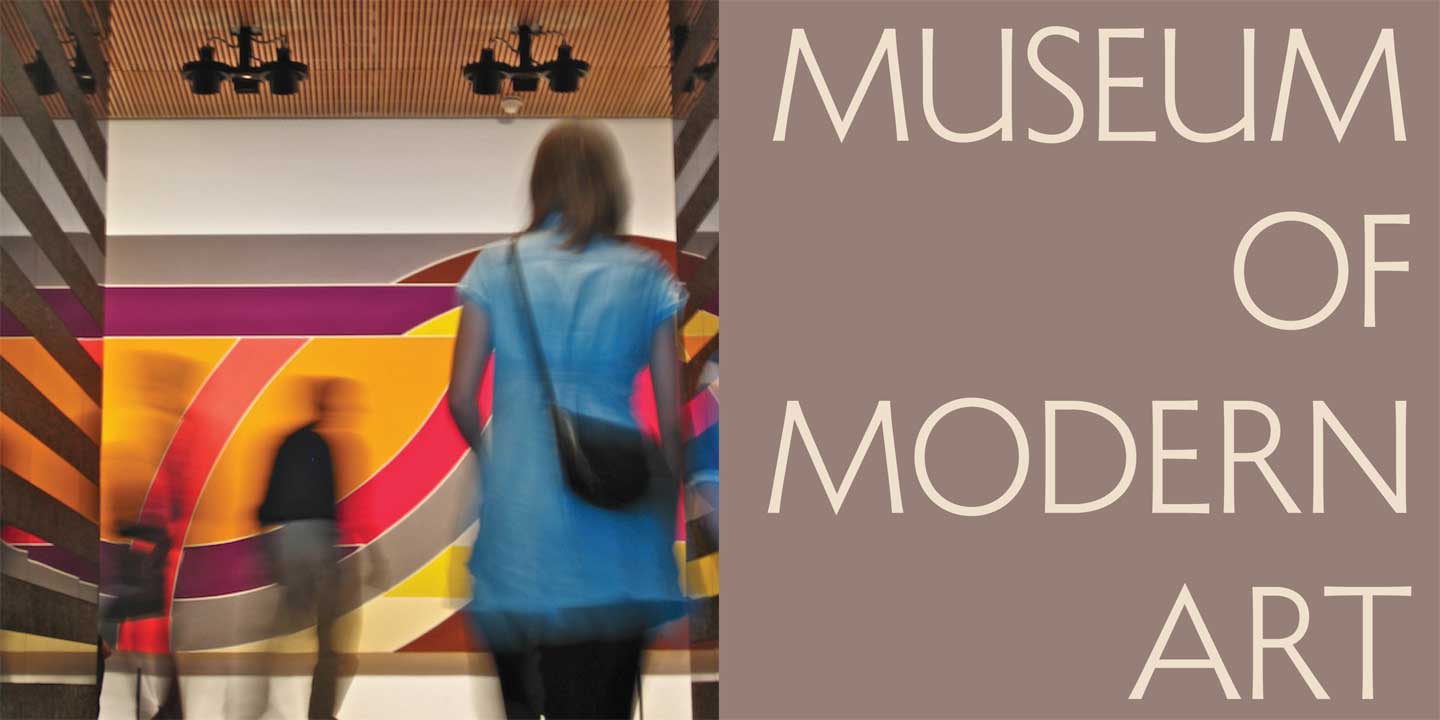 Shango Sans Regular
Shàng&oacute Sans, the newest addition to CastleType's ever-popular Shàng&oacute family, maintains the elegant classic letterforms of Professor F. H. Ernst Schneidler's original titling design, but with even stroke widths, and of course, without serifs. An extensive set of ligatures and alternate letterforms, along with powerful OpenType features, give Shàng&oacute Sans a great deal of versatility. This elegant, modern typeface supports dozens of languages that use the Latin alphabet as well as modern (monotonic) Greek and most languages that use the Cyrillic alphabet.




Warrior
Warrior™ is a three dimensional font based on Ògún™, which in turn was inspired by a Russian Egyptian-style block alphabet. With its blocky letters, stable slab serifs, and strong inline and shadow, Warrior will add a bold, masculine look to your design. Supports most modern European languages that use the Latin, Greek, or Cyrillic alphabets.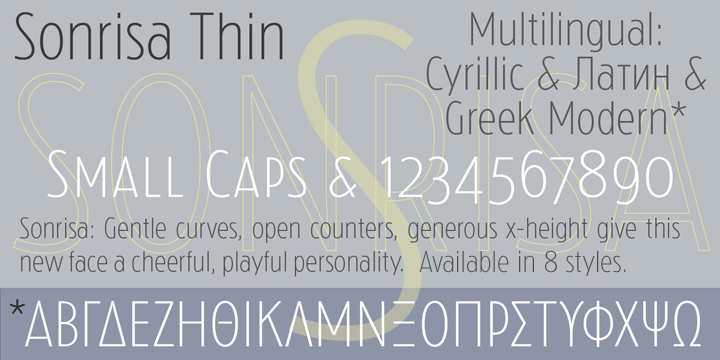 Sonrisa Thin
When she saw the first draft of this typeface, the smile on my friend Jennifer's face gave me the idea to call it "Sonrisa" (Spanish for "smile"). She described this design as happy, playful, joyful. See for yourself. Sonrisa Thin is the skeletal foundation for the rest of the Sonrisa family that will include 6 weights (Light, Regular, Medium, Bold, Extra Bold, Black) as well as a do-it-yourself decorative titling font. (Ha! I just got a call from Jennifer a few minutes ago saying she wants me to do a photo shoot of her smile; evidently she's been offered money for pics of her 'sonrisa bonita'.)

Sonrisa Thin is free to download and use for your own personal (non-profit) as well as for commercial purposes. It includes support for most languages that use the Latin, Greek (modern), or Cyrillic alphabets; true small caps and oldstyle numerals; powerful OpenType features that give it great versatility; and much more. Available only in OpenType format.



New website features:
I occasionally take a break from designing fonts to enhance my website. For example, now there is a link on each font page to MyFonts where you can test drive the font. You will also notice a
button on the homepage and all font pages (and at the top of this page) that allows you to easily send a link to an email address or to Twitter and other services. Perhaps the most exciting, and hopefully useful, new feature is the addition of Tweetboard (via the 'Tweets' tab at the left of each page) which gives you a quick view of my announcements on Twitter without leaving the CastleType website. What's especially nice about Tweetboard is that it "threads" replies with the original posts, making it easier to follow the conversations. Speaking of conversations, I like nothing better than talking about type and type design, so I hope you will join in the conversation: on my website, via Twitter or Facebook, or on my blog. As always, I invite you to share your comments, questions, and suggestions.



If you no longer wish to receive this newsletter, please send a blank email to: unsubscribe@castletype.com