The CastleType Newsletter: November 2009
Ever since I founded CastleType almost 20 years ago, I've wanted to add a stencil design to the CastleType library. Finally, this month I've added two beautifully designed stencil fonts: one serif and one sans serif; check out Plantain Stencil and Zuboni Stencil below. Another long-term goal finally accomplished: the addition of swash-like alternates to Goudy Trajan, along with over 20 discretionary ligatures and several powerful OpenType features. Best of all, the Regular weight of the family is now available free; see details below.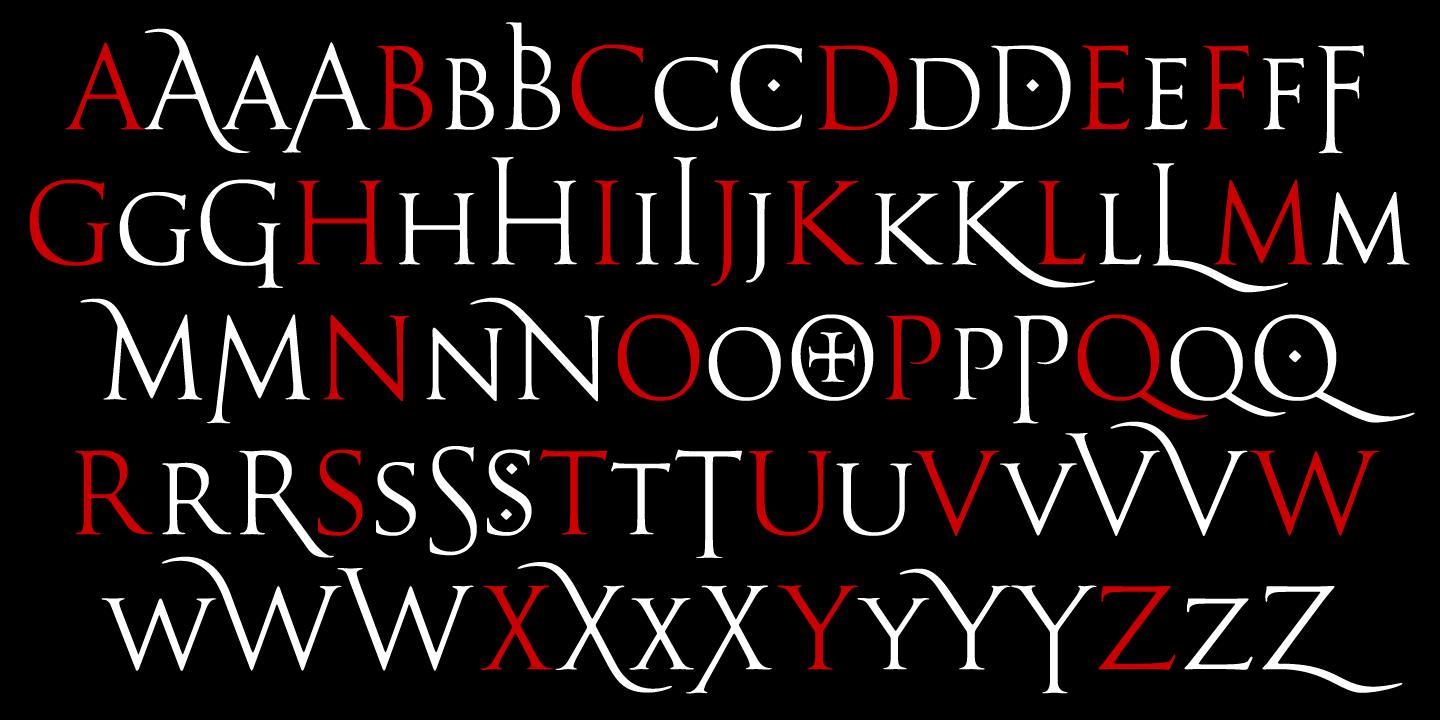 Goudy Trajan Update
As shown above, all three weights of the Goudy Trajan family now include alternate letterforms for most of the alphabet. Along with 22 new ligatures and new OpenType features, Goudy Trajan is now more beautiful and versatile than ever. Also, the Regular weight, normally $49, is now free. Download it now.



Plantain Stencil
Plantain™ Stencil is one of the few serif stencil fonts that I think actually works really well. Elegant, but with a bit of sparkle created by the stencil cuts.



Zuboni Stencil
Zuboni™ Stencil, a CastleType original, is based on a Russian design from around 1920. Simple and subtle, Zuboni is suitable for many uses, from formal to informal. Its extensive character set supports most European languages that use the Latin or Cyrillic alphabets as well as modern Greek.



A Type Designer's Journal:
For a look behind the scenes at CastleType, or for a more intimate look at the type design process in general, please visit my blog, A Type Designer's Journal. Here I share my on-going process of designing fonts as well as list resources for those interested in the more technical aspects of type design. I also include reviews of type design books, interviews with type designers, and occasional glimpses of type projects that I am currently working on, for which I invite your feedback. Also, please feel free to follow CastleType on Twitter.



If you no longer wish to receive this newsletter, please send a blank email to: unsubscribe@castletype.com