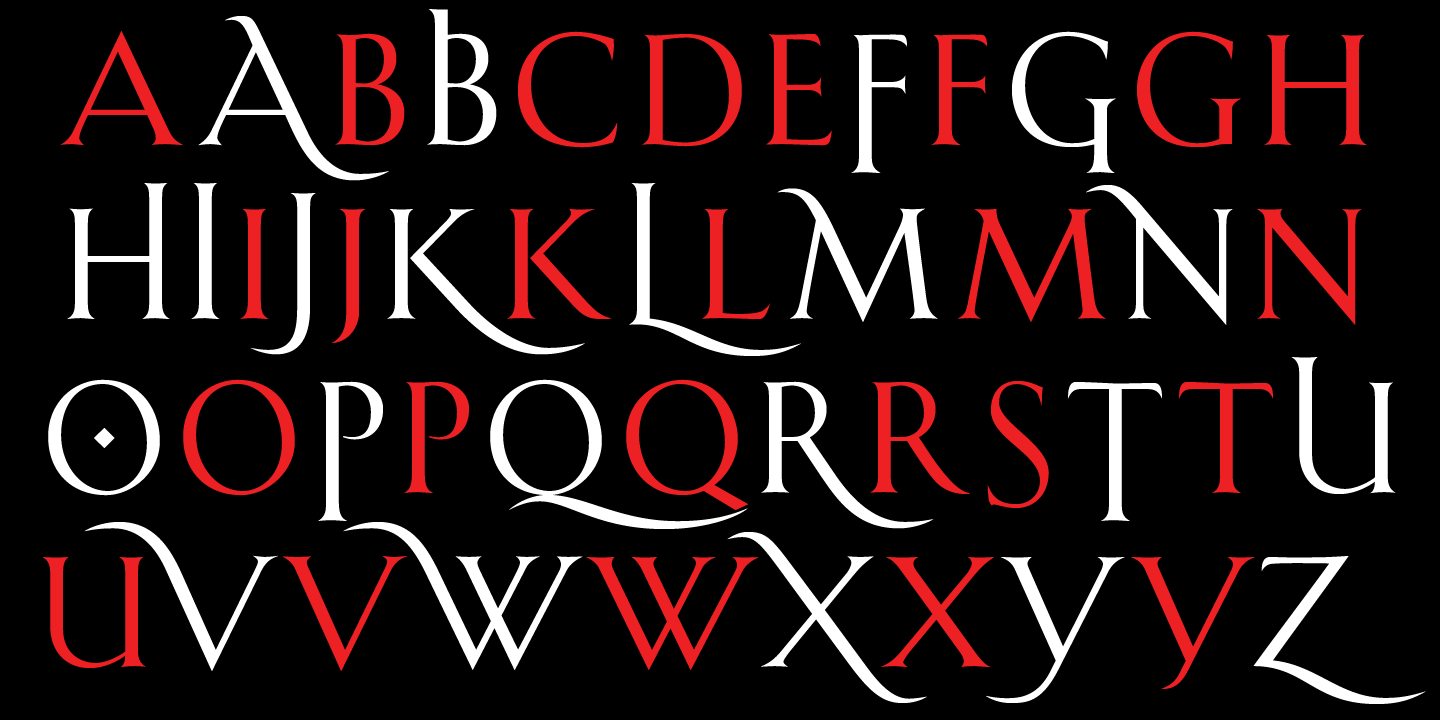 Sample of some of the swashes and alternates in Shàngó. Default caps in red. See Glyphs for details.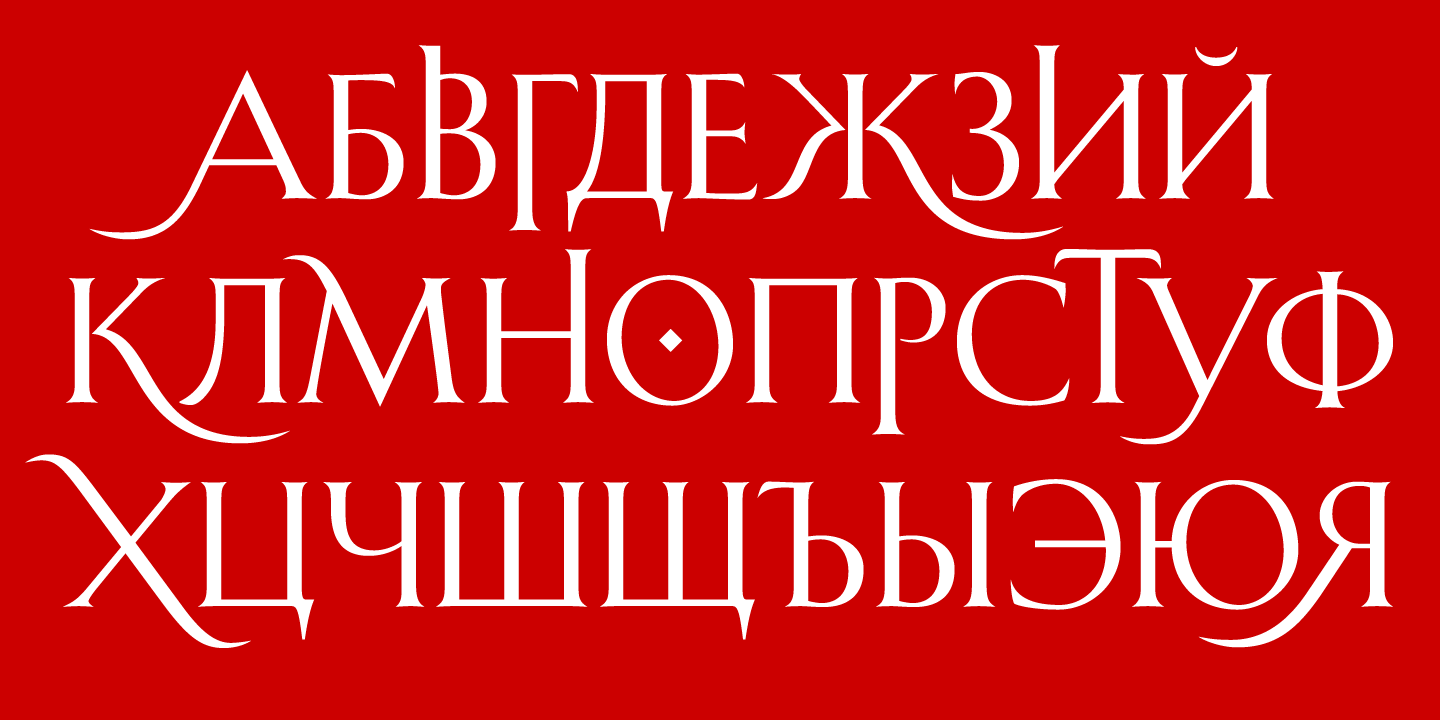 Cyrillic swash caps and other alternates. See Glyphs for details.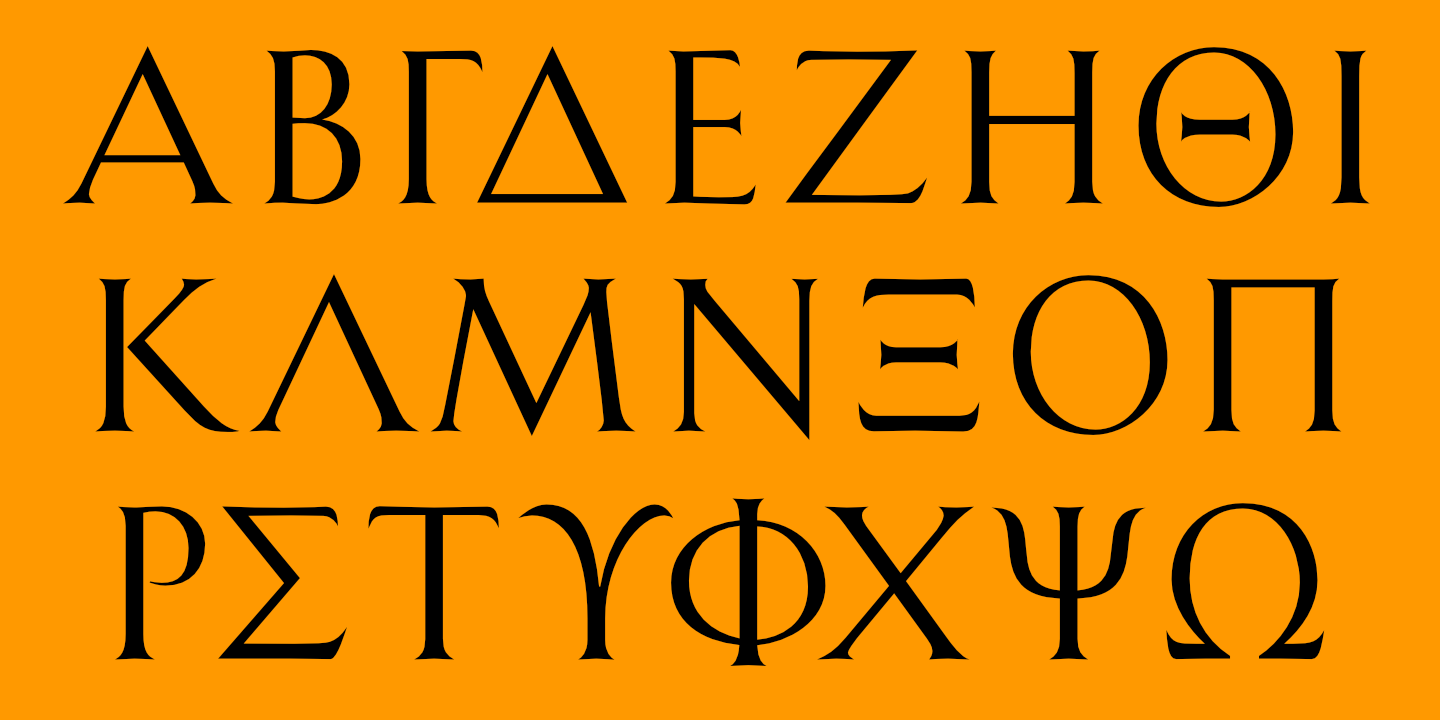 Shàngó supports modern Greek. Swash caps and alternates available in OpenType-savvy applications.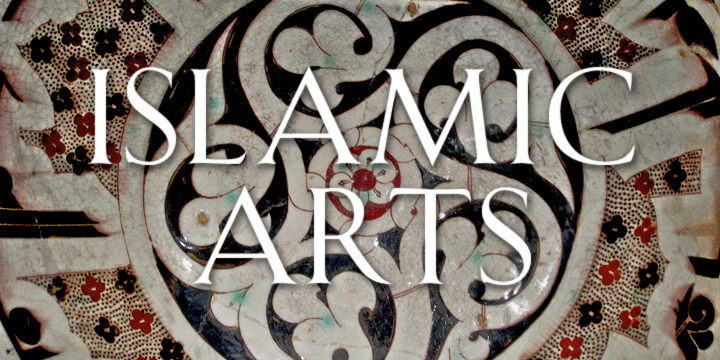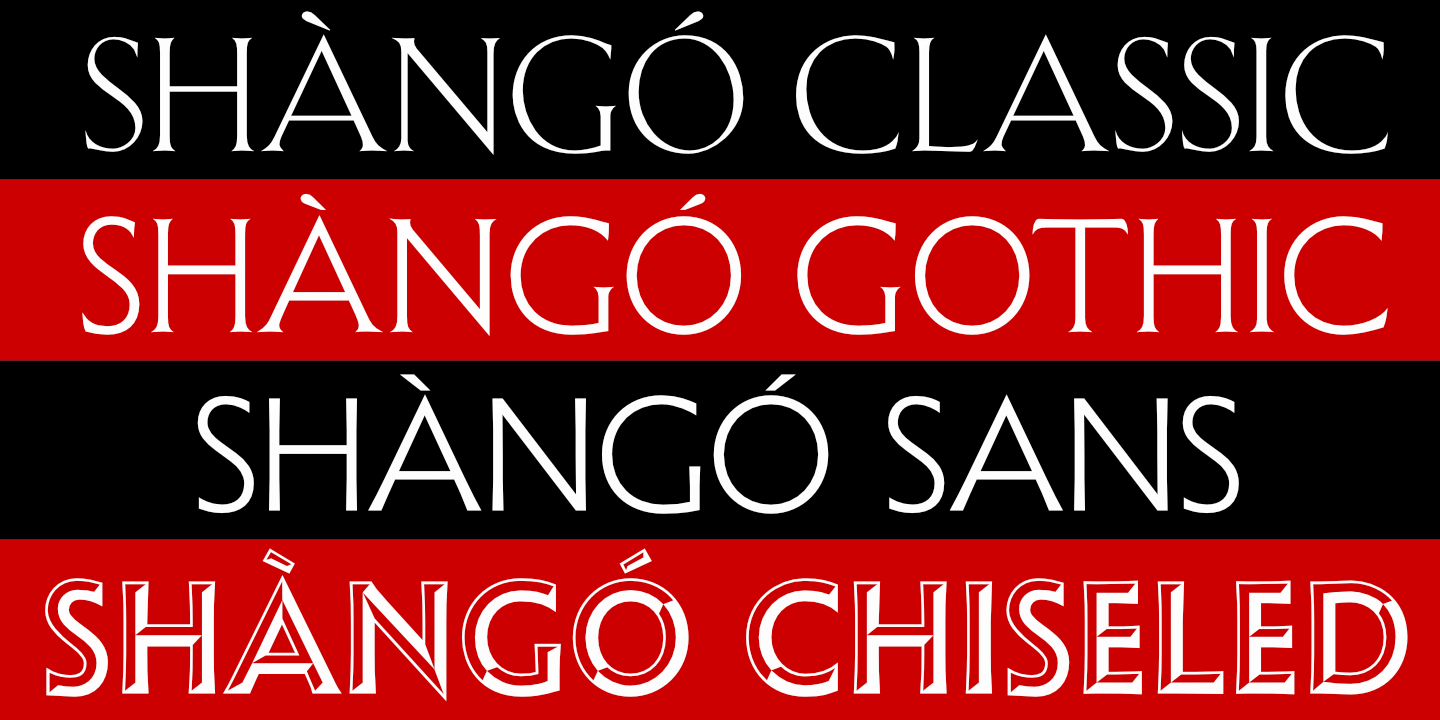 The Shàngó family includes four styles: Classic, Gothic, Sans, and Chiseled.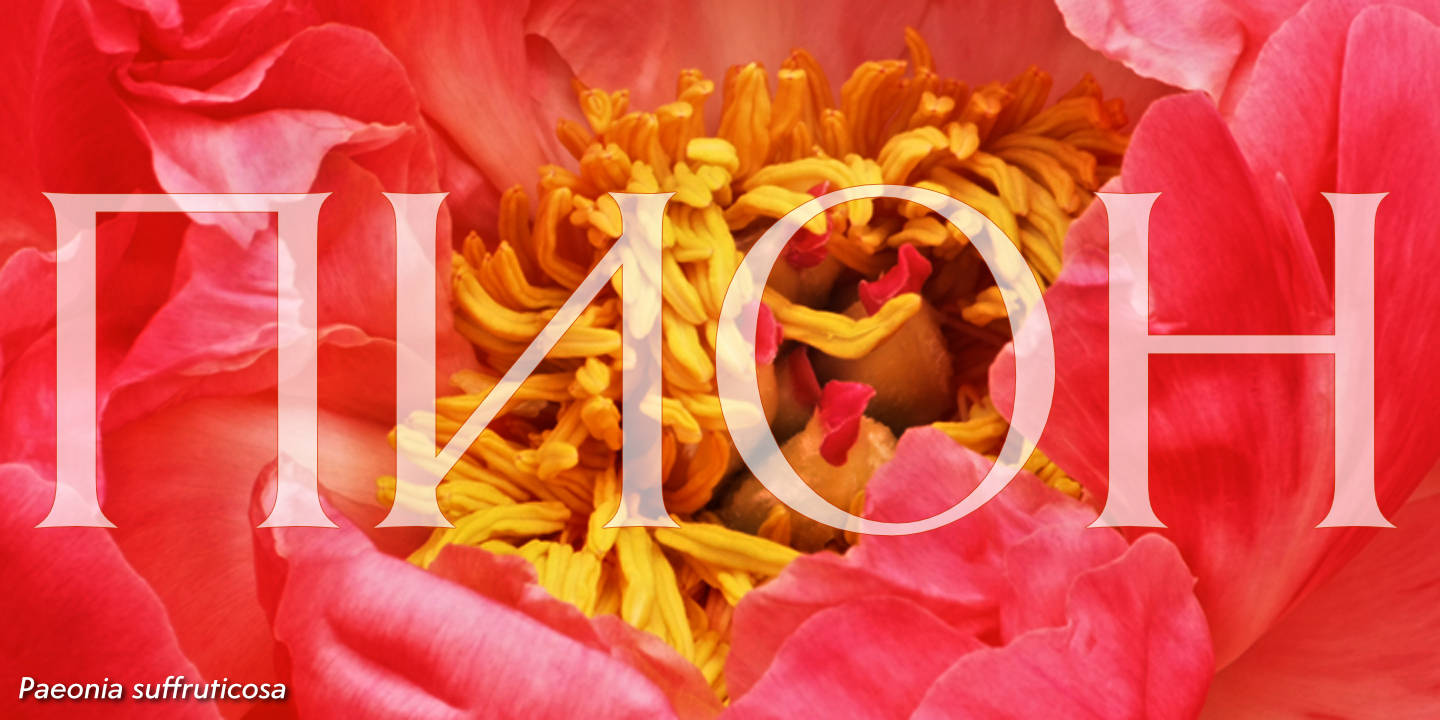 Shàng&oacute looks elegant in Russian (top) and Latin, and many other languages.